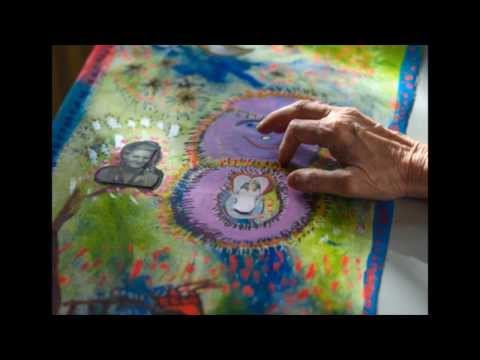 I am backing a great new initiative to recruit 100 women in Liverpool to paint self-portraits to support vulnerable women in the city.
After Liverpool, the NHS-backed Stand up for Sista-hood project rolls out to London and across the country to paint 1,000 self-portraits in total to embark on an international tour.
Women in Knowsley have already taken part and you can see how they got on by clicking here, or on the video above.
Painting a self-portrait has brought out the strength of women who have experienced a variety of health problems, domestic violence and other major challenges.
The initiative is being organised by Big Love Sista, the social enterprise that run arts in health creative projects within communities.
It wants women to step forward and give up an hour a week to paint a self-portrait that illustrates the 'inner Goddess, warrior, iconic self.'
Help is at hand for women who feel that they don't have the artistic skill at their fingertips.
As Big Love Sista points out, our communities are bursting with talented, resourceful women who can help shape services, moving from dependence to creative empowerment.
To find out more, call 07813 920489 or email clare@biglovesista.com